---
The Official
Christmas with The Boys
(and their families)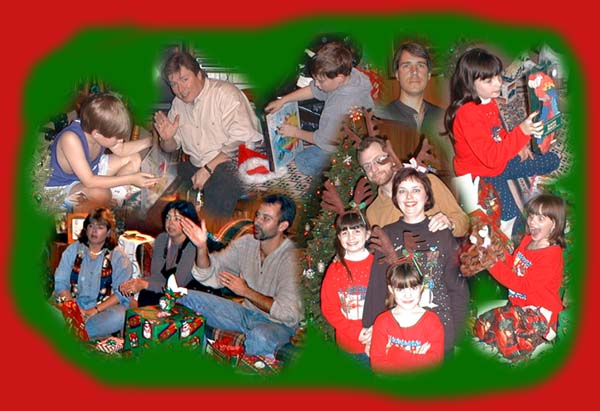 From Top Left to Bottom Right:
Garrett (My Youngest), Kyle (ME!), Brett (My Oldest), Owen, Madi (Skip's Oldest),
Lynn (My Wife), Suzie (Ron's Wife), Ron, My DEER Friends The Penningtons (Skip, Allison & Young'uns)
and the irrepressible Audrey (Skip's Youngest).
---
As usual, a time for neat toys for the boys (all ages) and girl-stuff for the girls. The guys got fun stuff including FRS radio accessories, camping cookware, air tanks for garage-type-stuff, photographic accessories, up-coming cruise stuff and more!
The girls got some good stuff too, but guy-gifts are more fun!