---
Mount Rainier National Park
RMI Mountaineering Seminar and summit attempt
---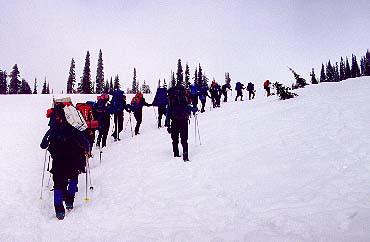 Starting off from Paradise, hup hup!
View from the Muir Snowfield, the mountain finally shows itself
Standing in front of the RMI Bunkhouse
(The Butler Shelter in the background)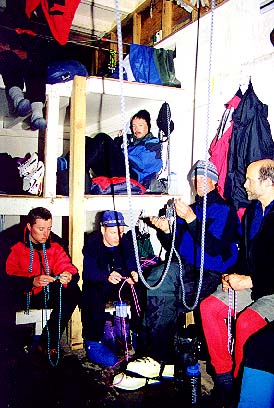 Knot class in the bunkhouse (Yes, it was always this crowded)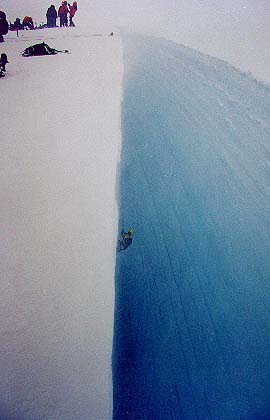 My turn to be the "victim" for crevasse rescue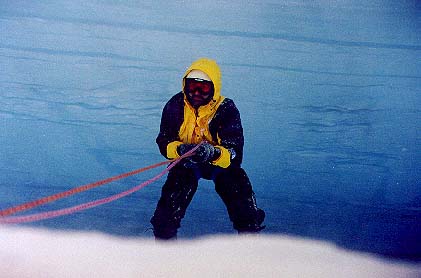 C'mon guys! Almost out...
A spectacular sunrise behind Little Tahoma Peak as we venture onto the Emmons Glacier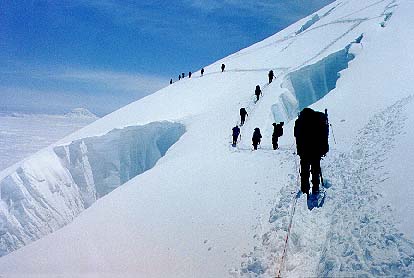 Our teams negotiating through yawning crevasses
on the Emmons Glacier. Note Mt Adams in the background.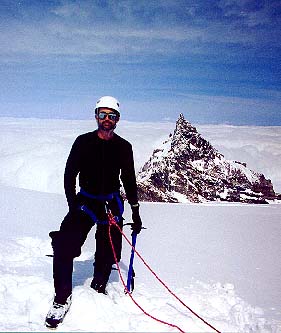 Me at our break on the Ingraham Flats during our descent
Mt Saint Helens as seen from Camp Muir
A little ice climbing anyone?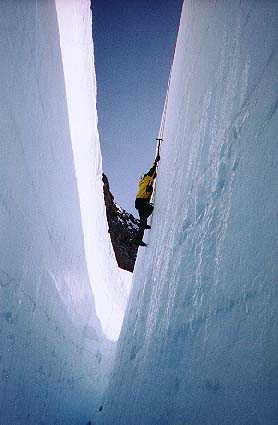 Photo taken by another climber as I was climbing out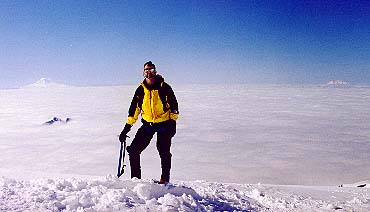 Me at Camp Muir with Mt Adams and Mt Saint Helens in background
Click here to see images from one of the snowiest places on Earth
Choose your view on the "Clickable Map"

Return to Gallery Directory Return to main Rainier Page Pre-Trip Journal Trip Report
Copyright © Ron Burkett 1998 All rights reserved